[ad_1]
This week, staff at Arapahoe Community College (ACC) set aside time to raise awareness of Hispanic History Month. Students were invited to share their thoughts on Hispanic history, drink horchata (a well-known spicy Hispanic drink), and have snacks.
Librarian Lara Beckwith showed students and staff how to paint a moon, which is one of the most popular Talavera tiles in Mexican culture. Sharing with the class the origin of the moon, Beckwith informed the students of the different cultural styles of art that Hispanic culture has to offer. Students asked many questions about the various techniques used in the moon example and paid close attention to detail.
A few months ago, the library held a Paint and Sip session for Women's Day and the feminist movement by painting and learning about Frida Kahlo. What Librarian Lara Beckwith really wants to do with students is to both take a mental break from all the studying, but be involved in learning exercises from unfamiliar cultures. Beckwith says, "Activities like this activate another area of ​​your brain. Instead of using the linear part of the brain all the time, the art and creative thinking side of things creates a healthier brain and lets you learn.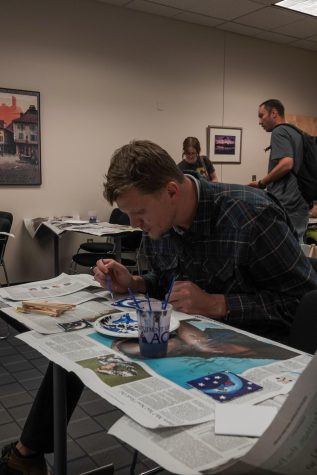 [ad_2]
Source link