You want to know more ?
We value our content and access to our full site is only available by subscription. Your subscription entitles you to 7 days a week access to our website, as well as a full digital copy of this week's newspaper to read on your PC / mac or mobile device. In addition, your subscription includes access to digital archival copies from 2006 onwards.
Subscribe now
Two teenage musicians from Campbeltown are reaping the rewards of years of hard work and dedication to mastering their respective instruments.
Pianist Emily Bennie, 17, received a prestigious Associate's Degree from the Royal Schools of Music (ARSM) with honors, while 19-year-old flute player Ross Conner took home a silver award at the of the inauguration of the Argyllshire Gathering Trust Youth Intermediate last Saturday. Championship.
Held in the chapel of Lochnell Castle near Oban, the bagpipe competition was created by Argyllshire Gathering to celebrate 150 years of its founding, with the aim of giving solo players under the age of 22 a platform to show their capabilities internationally and provide acceleration in senior competitions.
It brought together 10 of the best intermediate pipers from across Scotland. Ross's contestants were: Bobby Allen, Lanarkshire; Ruairidh Brown, Dunblane; Finlay Cameron, Roybridge; Hamish Drennan, Drumnadrochit; Andrew Ferguson, dollar; Luke Kennedy, Strathaven; Cameron May, Dillarburn; Anna Smart, Dunfermline; and Brodie Watson-Massey, Edinburgh.
Judged by Ian Duncan, Archie Maclean and Robert Wallace, the championship consisted of two stages: a Piobaireachd competition followed by a March, Strathspey and Reel (MSR) competition.
It was in the latter that Ross proved his bagpipe prowess, securing second place.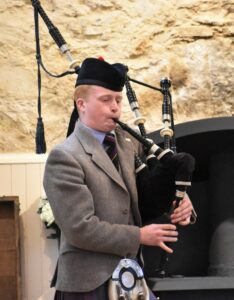 The first competitor classified in both categories was Andrew Ferguson.
A product of the Kintyre Schools Pipe Band education program, Ross said he was inspired by the venue.
"It was one of the best places I've ever played," he said. "The setting was amazing and the sound inside the chapel fantastic. We all had a great day.
Ross has been playing the bagpipe for nine years and is now a member of the Grade Two Islay Pipe Band.
He has won numerous awards around major junior events, including the Duke of Argyll's Gold Medal at the Argyllshire Gathering four times.
He also won the Intermediate MSR at the Gathering in 2019 and the Third Prize at the MacGregor Memorial in 2020.
He was not the only representative of Campbeltown at the invitational competition as John Wilson was the master of ceremonies.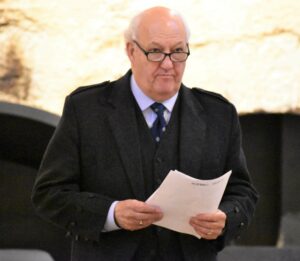 "My father taught many, many young people and he always used to say that they are the lifeblood of the art form; it's really my attitude, "he said.
"It is important that we give the younger generation the opportunity to express themselves and develop. This is especially important with the piping because it is a huge part of our heritage. '
Another notable musical accolade, Emily's piano diploma, which she earned while studying for her sixth-year graduate studies at Campbeltown Grammar School, has been described by her piano teacher David McEwan as "a major achievement ".
"Emily has been an exceptional student from the very beginning," he said. "Starting from scratch in 2013, she made her way through piano notes. The ARSM diploma is the price of his hard work and commitment. '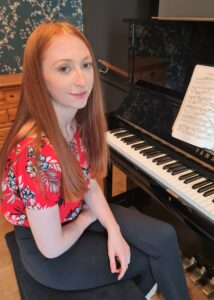 Emily admits being reluctant to take exams, but was persuaded to do so after she reached fifth grade.
After graduating from eighth grade – the highest practical music exam available in the UK – two years ago, Mr McEwan suggested he aim for the ARSM degree.
"I thought it sounded really good, so I picked out my songs and started working on them," Emily said.
Its success did not come without hard work; Emily intended to train one to two hours a day but, with her National 5 and higher education over the past two years, this was not always possible.
"When I got my results back I was so relieved that I was successful and that all the hard work paid off," Emily said. "And I was so happy when I found out that I had earned a merit."
Emily's mom and dad, Sharon and Gordon, are really proud of her achievement.
"Emily works really hard with all of her music and it brings her a lot of fun," Sharon said. "Working towards this degree was sometimes very difficult, but she persevered, persevered and everything went well.
"Words cannot express how incredibly proud her whole family is. She is incredible.
"We are eternally grateful to Mr. McEwan for all of the hard work he put into teaching Emily over the years. He really inspired Emily.
The piano is not the only instrument in which Emily is proficient; she is the main euphonium player of Campbeltown Brass, having joined the group in 2015, originally playing the baritone.
As impressive as her musical skills are, Emily is keen to keep them as a hobby, having set her sights on a career in science.
"Music has always been a great way for me to relax and I would love to make it a hobby," she said. "I hope to study biochemistry at university, but I will continue to play the piano in my spare time.
"I am also very keen to join another marching band during my university studies. "
She added that she hopes to earn the even tougher Associated Board of the Royal Schools of Music (DipABRSM) degree upon graduation from college.