[ad_1]
Family affair
Involved in log rolling for 13 years, Chris Serpico placed third in the adult amateur division, receiving a pair of red suspenders as prizes before settling down to watch his two sons compete in the pro competition.
Like many competitors, the 49-year-old Hudson resident said he was introduced to the sport at his local YMCA where ball rolling lessons are offered.
"Of course my kids were like, 'Daddy, I want to try this,' so they started first, actually, and got me involved," Serpico said as his 3-year-old granddaughter Lily, cut at him with an inflatable ax.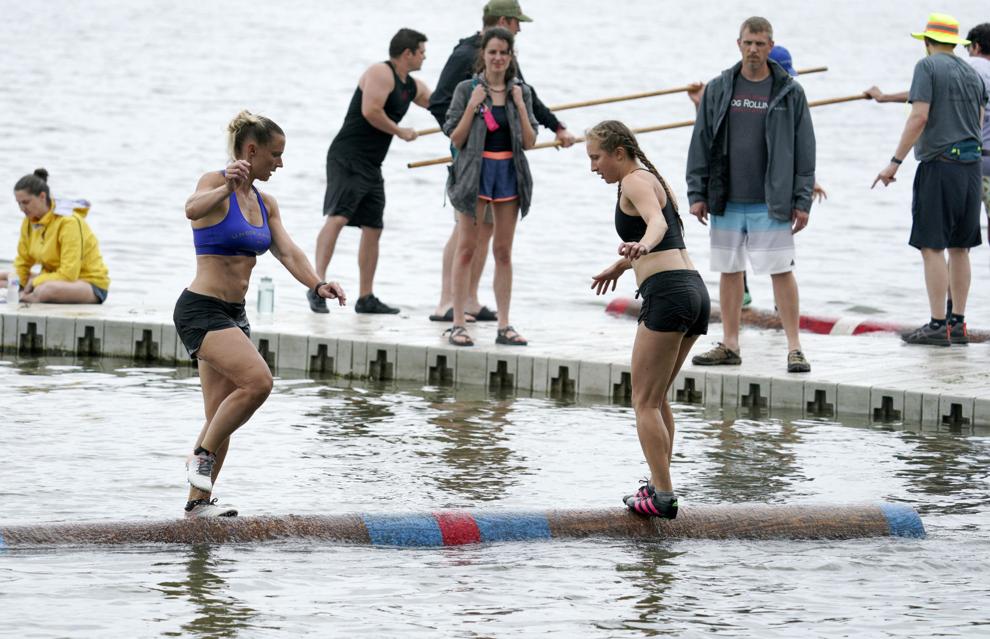 Garrick Birdsong and Caity Lucas, both 23, practiced footwork drills on land as the amateur division wrapped up. The Rhine couple met as students at UW-Stevens Point when Lucas went swimming at the college pool and Birdsong was playing the sport with a student club.
"He was rolling in the pool," Lucas said. "I picked it up and then we started dating, and I've been riding ever since."
Like most competitors, Birdsong was introduced to the sport from an early age. Although she started riding at 18, Lucas was entering her first year of professional competition. The duo even helped students at UW-Madison recently start a log-rolling group.
[ad_2]
Source link